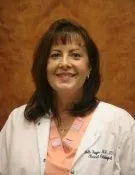 Elizabeth Royer received her Bachelor of Arts in Communication Processes and Disorders and her Master's Degree in Audiology, from the University of Florida in Gainesville.
Ms. Royer has over fifteen (15) years of clinical experience on the Treasure Coast. She has a special interest in the early detection of hearing loss in children and the evaluation and fitting of hearing aides for adults.
Ms. Royer currently serves as a Board of Trustee member and Chairperson for the Deaf & Hard of Hearing Services of the Treasure Coast, Inc. For additional information, they can be contacted at DSCTC@bellsouth.net or 772-335-5546 or TDD 772-335-9966 . They are the local distributor for the FTRI Phones on Loan program. This is a benefit to deaf and hearing impaired residents throughout the state of Florida
Beth works closely with the St. Lucie County School, Division of Student Service – Exceptional students fitting the students with hearing devices as needed.